Visiting the Elfin Forest
Getting There See maps and get driving directions.
Parking at the Forest See a detailed interactive map of the preserve.
Walks in the Forest Up coming docent led walks in the Forest - when and where do they start?
Note: Until the Coronavirus threat is gone from the region, walks will be restricted.
You can take a Virtual Walk , or a more comprehensive Field Trip .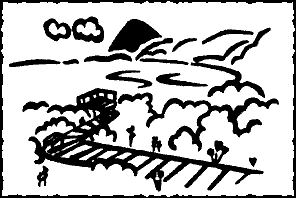 BOARDWALK GUIDE
PRINTABLE BOARDWALK GUIDE
Weather forecast for the Elfin Forest from the National Weather Service.