Visiting the Elfin Forest
Getting There See maps and get driving directions.
Parking at the Forest See a detailed interactive map of the preserve.
Walks in the Forest Up coming docent led walks in the Forest - when and where do they start?
Note: until the Coronavirus threat is gone from the region only individual visitors or small cohabiting family groups are allowed in the Forest. Therefore, all docent led walks are cancelled for the duration.
You can take a Virtual Walk , or a more comprehensive Field Trip .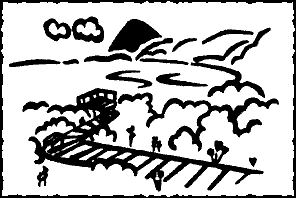 BOARDWALK GUIDE
PRINTABLE BOARDWALK GUIDE
Weather forecast for the Elfin Forest from the National Weather Service.