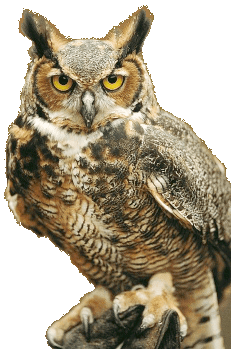 El Moro Elfin Forest News
May 2022
---
Elsie Deitz, Elfin Forest Cofounder and SWAP Pioneer
Elsie Deitz, whose energetic work helped to save the original southern 38.7 acres of the Elfin Forest, passed away on April 6, 2022, at age 95. A Los Osos resident, Elsie, along with her husband Jerry, joined the SWAP Board in 1988. Elsie was a voice and the image of SWAP during interviews on television and radio and wrote articles about the Forest for local newspapers. Remembrances of Elsie by Yolanda Waddell and others will appear in the summer issue of Oakleaves. (5/22/2022)
Third Saturday Walks in the Forest Are Back
The first post-Covid Third Saturday Elfin Forest Walk, led by ethnobiologist Dirk Walters and titled "Flowers in the Elfin Forest," was held on May 21. Fourteen participants enjoyed informed identification and descriptions by Dr. Walters, close-up views of Forest's beautiful flora, and even a flock of Canada geese flying overhead at Bush Lupin Point.
Vicky Johnsen will lead the next scheduled Third Saturday Elfin Forest Walk, "The Elfin Forest in Drought" on June 18 from 9:00 to 11:00 a.m. Meet at the Forest entrance on 15th Street. Note that reservations are required to participate in the walk. Click HERE for more information about the walks. (5/22/2022)
FEMEF Board Elects New Member
Roger Carmody has been elected as the newest member of the FEMEF board. A retiring CPA who moved from Pasadena, California, to Los Osos in 2005, Roger has also served on the board of the San Luis Obispo Museum of Art. He has interests in music and the out-of-doors.
Oakleaves to Become a Quarterly Publication
Yolanda Waddell, coeditor of FEMEF's popular newsletter Oakleaves, has announced that the publication will appear quarterly beginning in June of this year. Oakleaves will continue to be mailed and available online.
FEMEF Participates in LOCAC Outreach Event
On May 1, FEMEF board members Beverly Boyd, Skip Rotstein, and Dave Bowlus staffed a table promoting the Elfin Forest and its goals at the Town Hall & Community Fair hosted by the Los Osos Community Outreach Council (LOCAC). More than fifteen local organizations were represented at the event, which was held at the Los Osos Community Park's Red Barn. Board member Dave Bowlus reports that attendance was excellent, with many guests asking questions about and expressing support for the Elfin Forest. You can view a video of the event on LOCAC's web site at https://locac.info.
Boardwalk Repair Plan Gets County Support
The County of San Luis Obispo Parks and Recreation Department has agreed to purchase and store materials to replace worn or damaged boards on the Elfin Forest boardwalk, according to Jeff Reifel, FEMEF board member who led the replacement planning. Totaling $3,170, the new materials will include various sizes of pressure-treated boards and 40 pounds of fasteners. The replacement work will be done as needed by FEMEF volunteers.
For corrections or additions to this news page, contact Robert@elfin-forest.org